Dragon Calendar: DRAGONS 2019
Description

České vydání kalendáře najdete v české verzi Obchod Dragarta.com.


Unfortunately, the calendars and their reprints are already sold out and we are not planning any more yet.

Dragon Calendar: DRAGONS 2019 is a collection of fantasy illustrations with dragons from 13 authors from the Czech Republic and Slovakia. It is a portrait-oriented wall calendar of A3 size (297 × 420 mm) with 14 pages. The calendar is professionally digitally printed on matte papers and tied with black spiral binding with a hook for hanging. The first page is protected with transparent cover and we also added a solid cardboard against folding on the back. In addition to the epic front page and 12 pages with the months of 2019, you will also get a bonus page with a creative surprise (:
Anybody who can paint and love fantasy can join our project. From all the submitted artworks we choose by vote those most beautiful and publish them in the calendar. And each calendar page is prepared so that at the end of the year you can simply cut and frame the most popular pictures.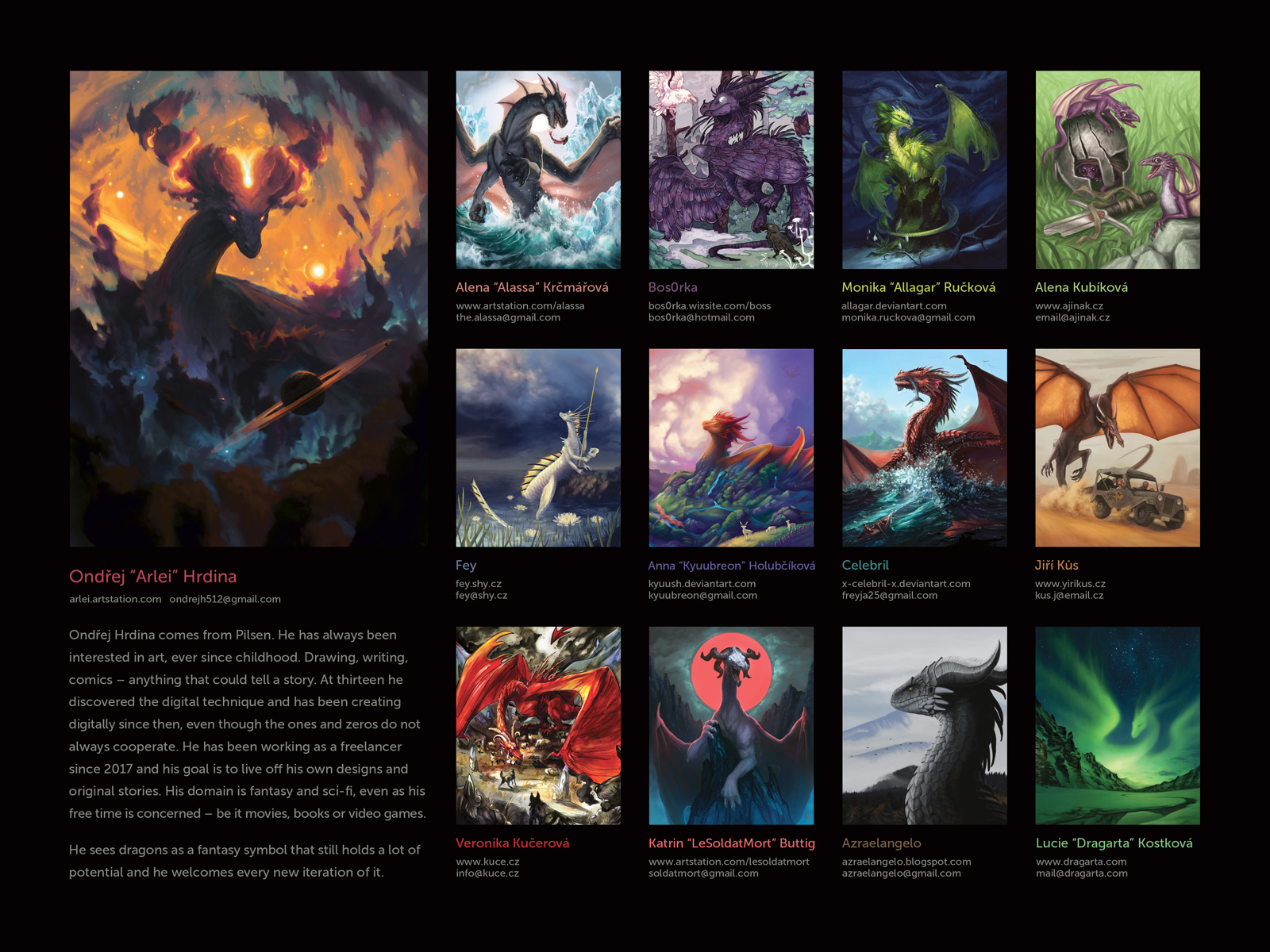 The selected authors of this year are: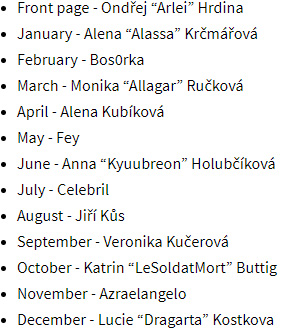 The Dragon Calendar is designed and prepared by Dragarta. It is officially published 1. September 2018 and it is available both in Czech and English.
Watch also our page Dragon Calendar on Facebook or Instagram and keep track of the current events in the project!
Be the first who will post an article to this item!
MP
Michal Preisler
Další parádní kousek do sbírky!